Valve Modification – Cryogenic Fabrication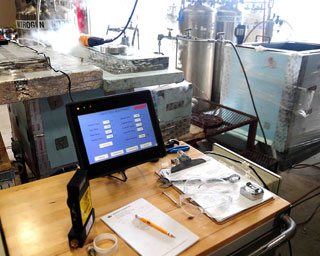 The modification of standard valves for use in cryogenic service is a specialty of United Valve. We have produced hundreds of valves for low temperature applications. For gate, globe and quarter turn valves, an extended bonnet or gas column is fabricated to elevate the stem seals or packing to a warmer area. This prevents the formation of ice around the stem seal area, which could render the valve inoperable.
Welding procedures qualified with Charpy impact tests @ -320o F are used for all cryogenic fabrications. To meet specific customer requirements, we offer solid bronze or monel discs and soft seating with Teflon or Kel-F.
Our cryogenic capabilities include cryogenic testing at temperatures down to –324o F. Three special insulated stainless steel tanks, thermocouples and a data acquisition system round out the cryogenic equipment list. For leakage measurements, we utilize a Helium leak detector with a sensitivity of 2 PPM.