HP Valves and United Valve have formally "hand-shaked" their agreement for Service Representation as well as the local inventory of spare-parts during their meeting in Houston (TX). The actual agreement was signed by both companies in fall 2017.
With this agreement, both companies can further improve on their customer service performance. Especially for the US-market, valve spares can be made available throughout the US overnight.
HP Valves, with factories in both The Netherlands and in South-Korea, is a well-known and respected manufacturer of the full range of medium and high pressure valves for power generation. The product range from HP Valves reflects both small bore and large bore valves in both low pressure and high pressure ranges.
Do you need more information from either HP Valves or United Valve, please reach out to either Peter Dorman (Sales Area Manager USA for HP Valves) or Mitch Copeland (Business Development Manager for United Valve).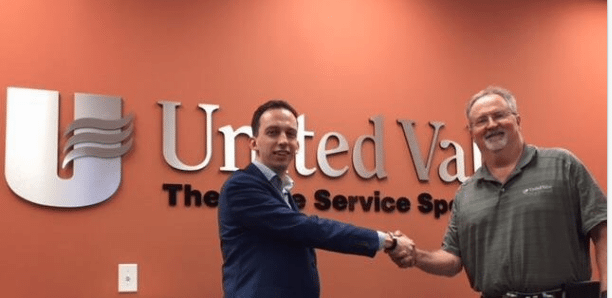 HP Valves
Peter Dorman – Sales Area Manager
p.dorman@hpvalves.com
+31 657 870 071
United Valve
Mitch Copeland – Business Development Manager
mitch@unitedvalve.com
+1 713 944 9852
RFQs may be submitted either to HP Valves or to United Valve directly.