Industrial Valve Repair – Large Valve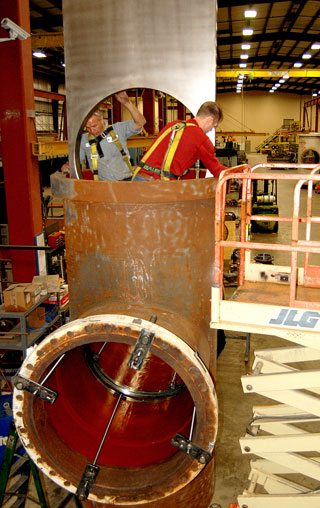 United Valve has virtually unlimited capabilities for large valve repair and modification. The large main shop building is equipped with three heavy-duty crane equipped bays. The central bay features a 20-ton crane with a 300 foot runway and 29 feet of hook height. Four additional 10-ton cranes augment the lifting capabilities.
For projects that exceed our internal lifting capacity, a two-acre concrete parking lot is available. Our heaviest valve service application to date was the assembly and testing of large butterfly valves that required the services of two 50-ton cranes to lift the valve, test flanges and the water they contained. The total weight of the assemblies was over 87 tons.