Industrial Valve Repair – Off Site – Field Service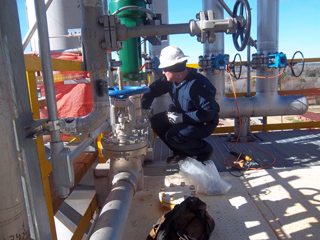 United Valve employs experienced field service technicians that can diagnose and repair valve and actuator-related problems in gate, globe, check and ball valves. Critical service and pressure-seal valves are a specialty of our field service department. If new parts cannot be procured through our OEM alliances, our shop can reproduce the parts and provide them to the field in an expedited manner.
All United Valve field service technicians have received basic and advanced safety training through programs administered by the Greater Houston Area Safety Council.
Field Service Specialties:
Pressure Seal Valve Repair
Unit Start-up monitoring and assistance
Repacking
Fugitive Emissions Upgrades
Field-installed retrofits and modifications