Industrial Valve Repair – Delayed Coker Repair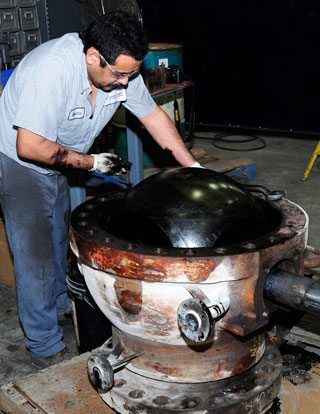 Delayed coking operations put severe strain on the valves used to control the coke making process. We specialize in the refurbishment and modification of delayed coker ball valves. Our shop has precision lapping and polishing fixtures to handle all sizes of metal-seated ball valves through NPS 30. With in-house heat treatment furnaces, any modification requiring weld repair or augmentation of the chrome/moly bodies can be performed efficiently in-house.
United Valve has been a Velan approved modification facility for over 20 years. As the only Velan Level I approved service center on the Texas Gulf Coast, our employees have the engineering support and backing of the world's number one producer of delayed coker ball valves.