OEM Support Services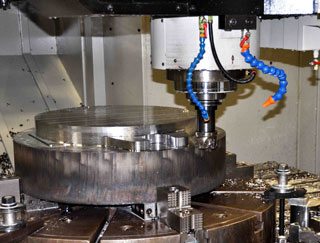 United Valve is uniquely equipped to provide a host of support services to valve manufacturers. Custom modifications form the core of this service, but the scope is much greater than that. With our five CNC mills and lathes, along with a CAD-CAM team and software, we can machine and manufacture virtually any valve component in accordance with original drawing tolerances and requirements. Our largest vertical mill has a table capacity of 5' x 8' and a 10,000# part weight limit. The manufacturing assistance capabilities extend to assembly and testing of all sizes of flanged or butt-weld end valves.
Our engineering testing team can perform product evaluation and assessment including fire testing, fugitive emissions testing, cryogenic testing and forensic analysis. In addition our field service technicians are available for commissioning and installation work and warranty repair.