Valve Standards & Specifications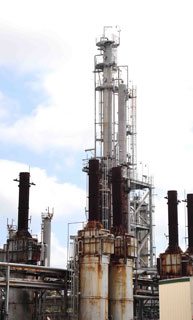 The valve industry is governed and directed by scores of standards, procedures and recommended practices. The primary valve standards development organizations are: The American Petroleum Institute (API), The American Society of Mechanical Engineers (ASME), The International Organization for Standardization (ISO) and the Manufacturers Standardization Society (MSS).
Having a library of current valve industry and fabrication standards is imperative in the valve service business. Every ASME Boiler & Pressure Vessel Code (B&PVC) reference document is on our computer network and available to managers throughout the shop. This ASME B&PVC data, along with all ASME & API standards and reference documents, is updated each year. A subscription to the valve related yearly ASTM compilations keeps our materials library current. Additionally, United Valve personnel are active members of API, MSS and ISO committees and workgroups, and as such are helping write many of the standards in use in the valve industry today. Being on these committees also guarantees us access to the latest API, MSS & ISO documents.