Valve Failure Analysis & Testing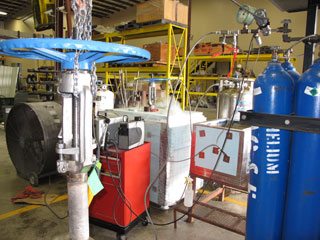 When a valve suffers a catastrophic failure, it is important to find out the root cause, in order to help insure that the event is not repeated. We combine the vast knowledge of our staff with a complete complement of in-house non-destructive evaluation equipment and pressure testing machines to help discover the "why" of valve failures.
For metallurgical failure analysis beyond the scope of in-house radiography, dye penetrant, hardness tests and XRF analysis, we employ some of Houston's most experienced metallurgists as consultants.